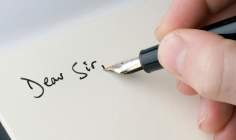 The US-based National Women's Law Center (NWLC) has accused insurers of violating the Affordable Care Act's (ACA) requirements related to women's health coverage.
In a report, State of Women's Coverage: Health Plan Violations of the Affordable Care Act, NWLC assessed coverage of women's health services by analysing coverage offered on health insurance marketplaces by more than 100 insurance companies in 15 states during 2014 and 2015.
The NWLC, which is a non-profit organisation, said more than half of the issuers were violating the ACA.
According to the NWLC, the extent of the violations indicates the problems are likely to be systemic in the US.
NWLC vice president for health and reproductive rights, Gretchen Borchelt, said: "Insurance companies are breaking the law by denying women coverage to which they are entitled."
"The Affordable Care Act has made dramatic improvements in women's health coverage, but insurers' failure to comply with its requirements has serious consequences that affect women every day. Insurance companies must comply with the law, and regulators should do a better job enforcing it. Otherwise, women will again be at the mercy of insurers whose previous discriminatory practices drove the need for reform in the first place."