India-based online insurance startup Turtlemint has raised $25m in a fresh funding round led by the Indian unit of global venture capital firm Sequoia Capital.
Free Whitepaper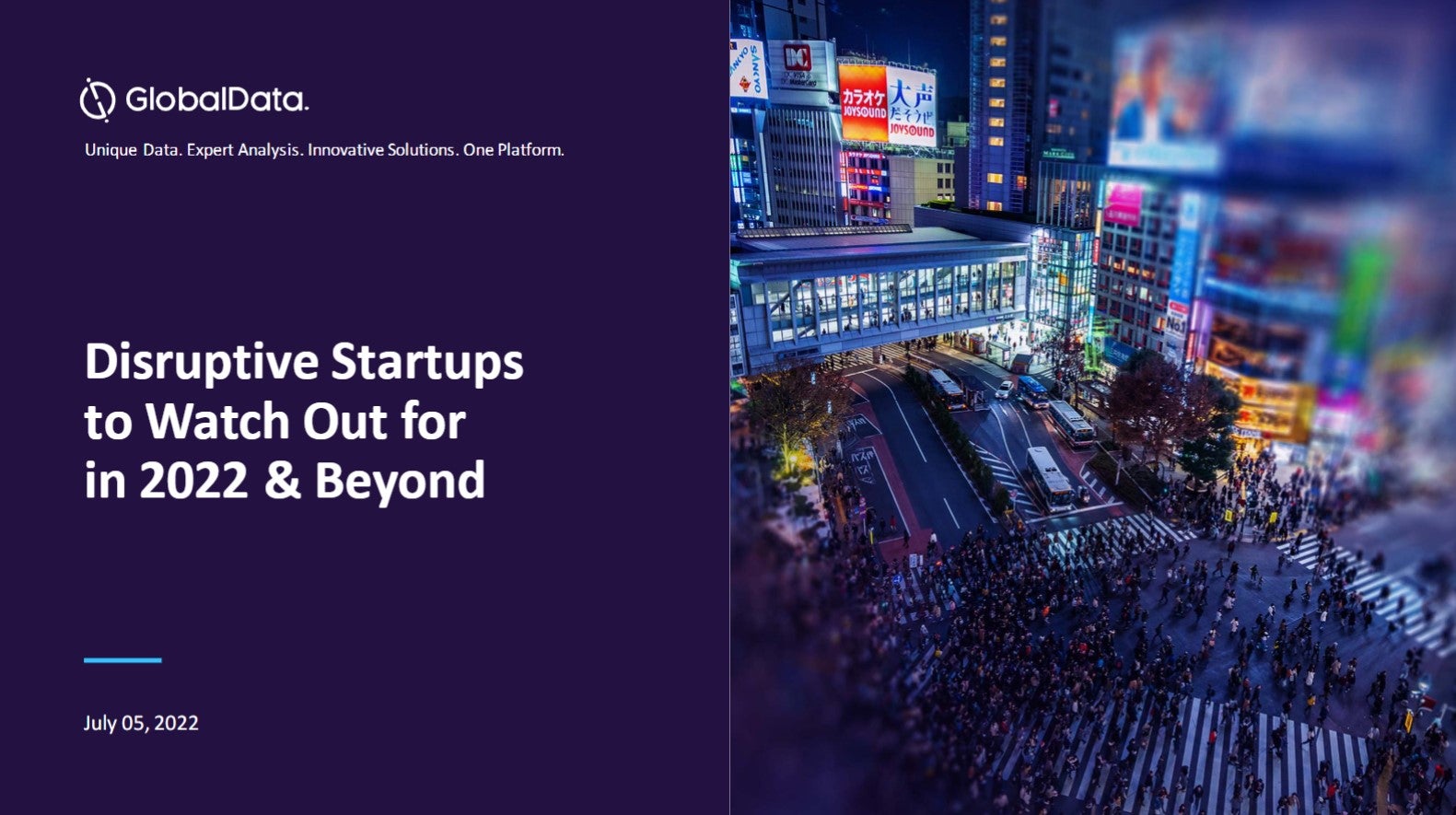 Disruptive start-ups to watch out for
2021 was a record-breaking year, with more businesses breaking into the billion-dollar club. Many start-ups have achieved or retained the unicorn status by the end of the year to reflect nearly a fivefold growth from that in 2020. This boom can be linked to a financing frenzy spurred by the quick adoption of technology and innovative solutions by start-ups gaining traction in response to the pandemic. However, the start-up ecosystem is now facing turbulent times for fundraising as investors seek long-term business strategies, valuations, and a route to profitability amid uncertain market circumstances. Nevertheless, 2022 has the potential to carry forward the momentum with multiple entities having a fair chance of being in the right place when aided by the right technologies. GlobalData leverages the power of alternative data to examine the health of start-ups across multiple dimensions including the quality of their innovations, market presence, and the funding they can attract. This helps our clients to analyze the disruptive potential of start-ups for early alliances, investments, and acquisition prospects to develop future-proof strategic roadmaps for a competitive advantage. Read our report and gather insights on the following topics:
Recent Unicorn trends
Unicorns in 2022
Future Unicorns
Start-ups to watch out for
Start-up ecosystem outlook by top geographies
by GlobalData
The funding round was also joined by the existing investors including Nexus Venture Partners and Blume Ventures.
Turtlemint offers an online platform for insurance agents to sell products. At present, it has almost 25,000 partners/agents working across more than 700 cities.
The company intends to use fund to increase its partner network along with developing training materials for its partners/agents.
Turtlemint has partnered with Reliance General Insurance, Bajaj Allianz, and ICICI Lombard to offer motor, health and life insurance plans to its customers.
Nexus Venture Partners managing director Anup Gupta said: "The digitisation of the insurance value chain is a huge opportunity and benefits all the participants – customers by providing access to the right products, agents through significant business growth and productivity, and insurers through improved transparency."
The latest funding round comes after Turtlemint raised an undisclosed amount in 2016 from Nexus and Blume Ventures.
India: a fertile ground for insurance-tech startups
The insurance-tech sector in India is flourishing. In December 2018, online startup Acko General Insurance reportedly raised $25m from Flipkart co-founder Binny Bansal. Earlier, in May it raised $12m in a funding round led by e-commerce giant Amazon.
In July, Go Digit Infoworks Services, the parent company of online insurance startup Digit Insurance, raised $45m from existing investor Fairfax.
In June, ETechAces Marketing & Consulting that manages online insurance selling platform PolicyBazaar.com, raised over $200m in a funding round led by SoftBank Vision Fund.
Free Whitepaper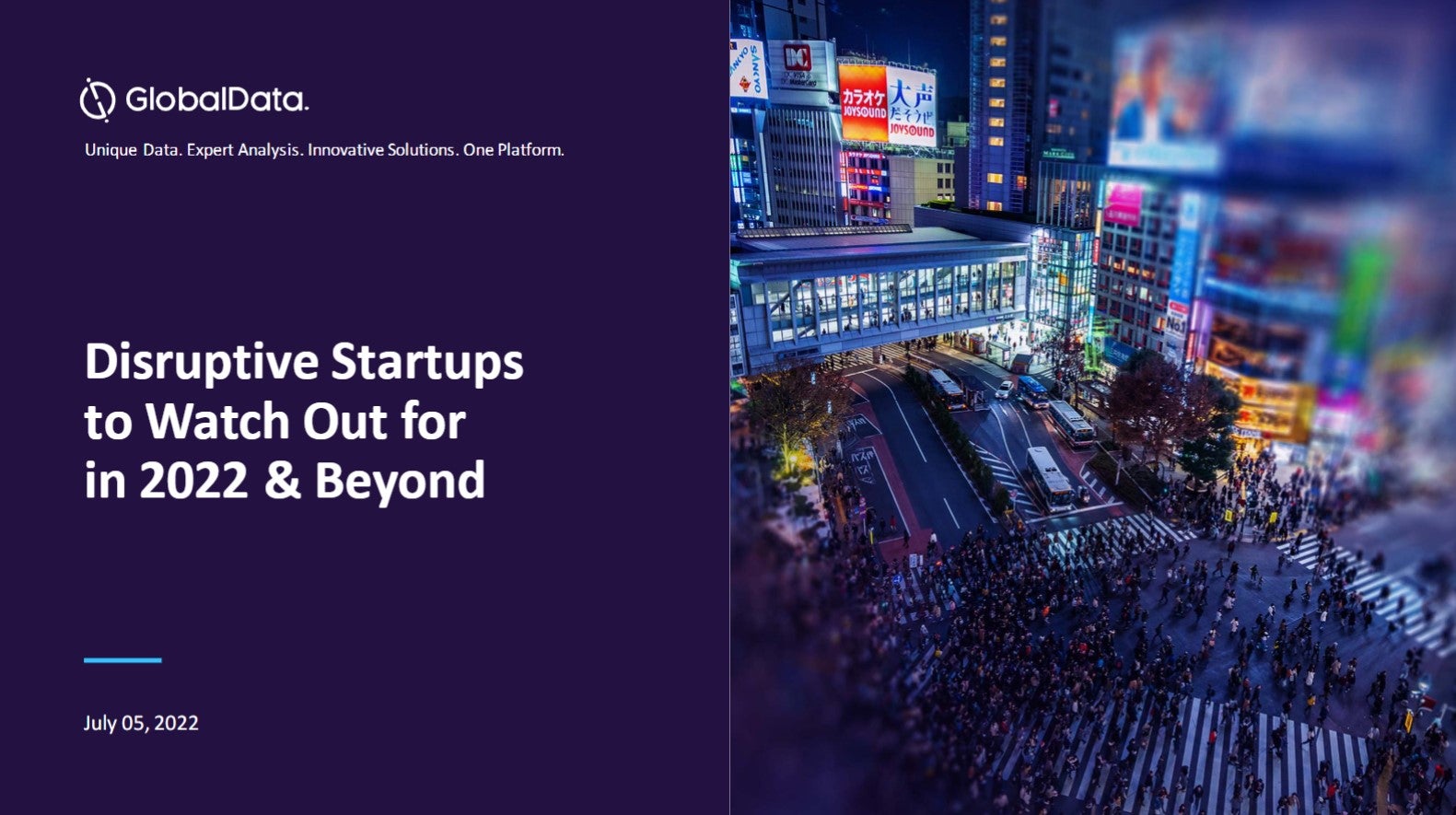 Disruptive start-ups to watch out for
2021 was a record-breaking year, with more businesses breaking into the billion-dollar club. Many start-ups have achieved or retained the unicorn status by the end of the year to reflect nearly a fivefold growth from that in 2020. This boom can be linked to a financing frenzy spurred by the quick adoption of technology and innovative solutions by start-ups gaining traction in response to the pandemic. However, the start-up ecosystem is now facing turbulent times for fundraising as investors seek long-term business strategies, valuations, and a route to profitability amid uncertain market circumstances. Nevertheless, 2022 has the potential to carry forward the momentum with multiple entities having a fair chance of being in the right place when aided by the right technologies. GlobalData leverages the power of alternative data to examine the health of start-ups across multiple dimensions including the quality of their innovations, market presence, and the funding they can attract. This helps our clients to analyze the disruptive potential of start-ups for early alliances, investments, and acquisition prospects to develop future-proof strategic roadmaps for a competitive advantage. Read our report and gather insights on the following topics:
Recent Unicorn trends
Unicorns in 2022
Future Unicorns
Start-ups to watch out for
Start-up ecosystem outlook by top geographies
by GlobalData