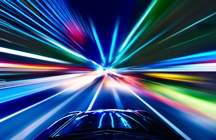 Insurance start-up mentor Gareth Eggle has emphasised the importance of speed for start-ups – reminding new players to 'cut their losses quickly' if things are not progressing.
Speaking to Life Insurance International (LII) Eggle, a mentor for the Insurance Programme of StartupBootCamp (SBC) and co-founder of Flint Hyde, a boutique international executive search firm, said a key piece of advice was: "make sure you 'fail fast."
Top tips
He explained that if things are not going well, it is such a fast-moving market that it is best for insurance start-ups to cut their losses quickly and or adapt the business to something else instead of increasing losses.
In Eggle's view, "Insurtech start-ups often come from frustrations people have had with the insurance industry – often customer engagement."
He went on to compare it to the banking industry, where technology, such as apps, had enhanced consumer engagement greatly, but said that this space still exists in insurance.
Eggle added: "Insurance companies are always looking at income and profit first, not how to increase customer engagement and satisfaction or reduce operational costs. It's unlikely to change as big companies are very set in their ways and are making money so they see no need."
Challenges for insurance start-ups
John Warburton the co-founder of technology-focused commercial insurance broking company, Konsileo, spoke specifically of the challenges a potential insurance start-up might face.
Warburton said: "It's a tough market to get into – so highly regulated and with such high economies of scale and many startups don't appreciate the challenges. This also creates an opportunity for those that know the market."
One area he identified as having potential within the insurance technology market, beyond his own firm, is quantified self – how monitoring lifestyle and sharing data will increasingly shape life insurance policies.
Brexit impact on start-ups
Asked about the impact of Brexit, Warburton is worried about investors becoming concerned about the route to Europe:
He said: "If you really want to do anything that's going to be a big success, you'll have an international agenda at some point.
"The problem is if you're based in London and there's a wobble over Brexit any investor you talk to won't want too many road-bumps in that plan," Warburton continued.
In his view, the solution is getting a start-up regulated in Ireland, which, whilst relatively straightforward would take up valuable time and money.
The head of insurance at insurtech start-up, Cover Genius, Graeme Dean, also raised the possibility of setting up an office in Ireland to act as a route to Europe, though he believed the uncertainty would be more temporary.
Eggle on the other hand was more positive about the fallout, saying that while there may be a short period of uncertainty, London was too big a market, with so much knowledge and such a developed customer base, that Europe and the world would have to continue to do business.
For more information on insurance startups, visit www.lifeinsuranceinternational.com