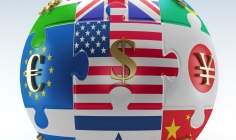 Insurance Europe, the European insurance and reinsurance federation, has warned that protectionist policies against foreign (re)insurers by jurisdictions can create concentration risks in their economies and restrict the development of their (re)insurance markets.
Insurance Europe outlined examples of where it says jurisdictions are adopting protectionist measures to limit the involvement of foreign (re)insurers in their domestic markets.
Protectionist (re)insurance measures around the world
Following the merger of its four state-owned reinsurers into Indonesia Re, the Indonesian insurance regulator has announced regulation introducing compulsory local reinsurance cessions
Similarly, in 2015, the Ecuadorian regulator enforced a compulsory retention of 95% for individual life, group life, personal, health and motor reinsurance
Meanwhile, in Argentina, cross-border foreign reinsurers are only allowed to provide coverage for the portion of a risk above $50m and retrocession services
Similarly, in Brazil a number of limits on cessions to foreign affiliates are in place and are also likely to increase over the coming year, up to 75% in 2020. In addition, local retention limits apply and foreign reinsurance branches are prohibited.
Source for data above: Insurance Europe
Cristina Mihai, head of international affairs and investments at Insurance Europe, commented: "While jurisdictions may believe that protectionism will enable their domestic market players to grow, in reality it could endanger their entire economies. This is because, when a significant loss event occurs, that loss will have to be borne exclusively by the domestic market, rather than spread out over the international (re)insurance market."
In addition to capital, Insurance Europe said foreign (re)insurers bring operational expertise, skills and discipline in underwriting, access to a wider range of products, a strong risk management culture, technological developments and training, all of which can benefit other companies and sectors.
Mihai added: "Limiting domestic insurers' access to foreign reinsurance could constrain their ability to manage their risk exposures and capital requirements. This could increase costs for both insurers and their customers. Such a move could also result in the accumulation risks by insurers faced with less interesting opportunities to cede risks, therefore potentially compromising their underwriting performance."
Timetric IIC analyst's view
Commenting on the issue of protectionism and insurance, Jay Patel, insurance analyst at Timetric's Insurance Intelligence Center (IIC), says: "The link between free trade in goods and services and overall economic well-being has been well established over hundreds of years' worth of economic study and analysis.
"However, since the global financial crisis global trade growth has not returned to its pre-crisis levels. In the IMF's most recent World Economic Outlook, it is stated that, "Between 1985 and 2007, real world trade grew on average twice as fast as global GDP, whereas over the past four years, it has barely kept pace."
He adds: "Protectionism is one of the reasons cited in the report for the slowdown in global trade. Insurance as a service industry is more vulnerable to non-tariff barriers that are harder for organisations such as the WTO, to adjudicate on. For example, the decision about whether a regime is equivalent or not to Solvency II is not something which can be assessed completely objectively.
"The inherent subjectivity in such a decision makes the whole process vulnerable to protectionist sentiment. This is not to say that Solvency II equivalency decisions have been subject to protectionist influence, but it does illustrate how vulnerable insurers' ability to operate in numerous countries is.
"The restrictions being placed on foreign reinsurers' ability to compete in countries with more of a protectionist sentiment, such as Argentina and India is evidence of this."