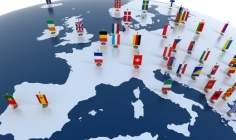 Insurance Europe has responded to a consultation by the Financial Stability Board (FSB) on effective resolution strategies for Global Systemically Important Insurers (G-SIIs).
The (re) insurance trade federation said it welcomes the FSB's decision to limit the scope of the "critical functions" definition.
However, the body said the ultimate aim that the "critical functions" concept tries to achieve has still not been unambiguously defined. Therefore, Insurance Europe said a further clarification of this aspect is needed.
The body said there should also be recognition that designation of systemically important insurers and identification of critical functions are very different, and policymakers should not mix up these two approaches.
Flexibility
Insurance Europe also welcomed the degree of flexibility introduced by the FSB to the approach to resolution strategies, including points of entry into resolution.
It said this reflects the wide range of organisational structures in the insurance industry.
Insurance Europe emphasised the importance of applying appropriate resolution tools and strategies, which are adapted to the reality that insurers' failures occur and can be managed over a long period of time.
In addition, it welcomed the FSB's preference for portfolio transfers in the proposed guidance.
Along with run-offs, Insurance Europe said portfolio transfers are sufficient to deal with the majority of insurance failures and these should therefore be the most preferred resolution tools.