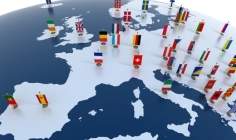 Insurance Europe, the European insurance and reinsurance federation, has launched a campaign to raise awareness about the need to take steps to limit global warming.
The target two degrees campaign calls on people to pledge their support for a worldwide commitment to limit the increase in global warming to 2°C.
Insurance Europe said climate change presents a major challenge for mankind and insurers will play a central role in helping society to adapt and mitigate its effects. However, the increasing frequency and severity of natural catastrophes is expected to increase the challenges insurers already face in providing protection to people and businesses throughout Europe.
Torbjörn Magnusson, vice-president of Insurance Europe, commented: "It has been recognised for some time that the world faces severe consequences from climate change if the global temperature rises by more than two degrees. The aim of this campaign is to increase support for this ambitious target, which we hope will be agreed by world leaders at COP21." [COP21 is the United Nations climate change conference in Paris taking place at the end of November].
Europe's insurers are encouraging everyone to pledge their support, from policymakers and insurance industry leaders to the general public.
To do this, people are asked to sign-up on the target two degrees website then post pictures of themselves on social media holding a pledge card, which is downloadable from the web page demonstrating their support to the cause, using the hashtag #target2degrees.
Magnusson added: "Climate change is an issue that affects everyone and everything on the planet. That's why it is important for everyone to make their voice heard, because the more people show their support, the more policymakers are likely to listen and take action."
The list of signatories will be presented to UN chief negotiators at an event ahead of the UN conference in Paris.
Insurance Europe is the European insurance and reinsurance federation. Through its 34 member bodies — the national insurance associations — Insurance Europe represents all types of insurance and reinsurance undertakings, eg pan-European companies, monoliners, mutuals and SMEs.