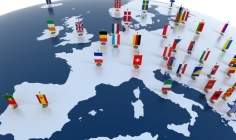 Insurance Europe has responded to an International Association of Insurance Supervisors (IAIS) consultation on the methodology for identifying global systemically important insurers (G-SIIs).
In its response, Insurance Europe said it recognises that the revised methodology is improved and that a number of industry comments have been taken into account.
However, the trade association said both the current and proposed methodologies do not adequately distinguish between institution-specific risks and sector-wide or even financial system-wide risks, or between insurers being exposed to systemic risk and insurers creating systemic risk (i.e. where the failure of the insurer causes disruption to the financial system).
Insurance Europe said: "The IAIS' move toward absolute reference values for certain indicators appears like a positive development if it means that the systemic risk potential of insurers is rightfully assessed in relation to the financial system, as opposed to a sample of approximately 50 other insurers. However, a number of details need to be clarified before a definitive evaluation of this change can be made. "
The body added that it remains concerned that not enough recognition is given to the fact that activities of insurance undertakings mostly do not give rise to systemic risk. Therefore, Insurance Europe said there remains a non-negligible likelihood of wrongful designation of firms as G-SIIs when they are not systemically risky.