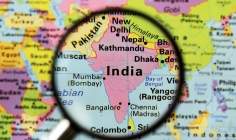 India's Insurance Regulatory and Development Authority (IRDA) is reportedly likely to miss the November 30 deadline that had been set for the final guidelines on standardised products for the insurance sector.
The Financial Express reported that industry insiders do not expect the guidelines in the near future.
The November deadline had been targeted after India's Finance Minister Shri Palaniappan Chidambaram said on 1 October 2012 that the IRDA had agreed to a number of steps to boost the Indian life insurance sector and expand life insurance penetration in the country.
For example, among the steps that were agreed are that the IRDA will lay down guidelines on the principles underlying the design of any insurance product.
The IRDA will also accept the KYC check done by the banks while a person opens an account, to reduce the 'onboarding cost'.
All categories of banking correspondents may be allowed to sell micro insurance products, based on the guidelines in order to make micro insurance available in India
A head of a leading insurance company, who did not wish to be identified, was reportedly in the Financial Express as saying that work groups have been formed, but the work is not happening as fast as would be liked, and it is not going to be completed in near future."