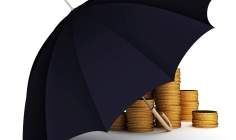 The International Cooperative and Mutual Insurance Federation (ICMIF) has welcomed a Swiss Re report, which argues that by leveraging new technologies mutual insurers can continue to build on their recent renaissance and potentially launch a new era of mutualism.
The Swiss Re report said the mutual insurance sector has undergone a modest recovery in recent years.
For example, mutual insurers' share of the overall insurance market increased from 24% of direct premiums written in 2007 to just over 26% in 2014, reversing some of the declines of previous decades.
However, Swiss Re warned the segment faces challenges, including adapting to new risk-based capital requirements and more stringent corporate governance arrangements, which could put some mutuals at a competitive disadvantage. Further, mutual insurers must embrace technological disruption.
The report said exploiting digital technology such as smart analytics and social media should allow mutuals to better serve the interests of their member-owners, while their ownership structure should enable mutuals to keep insurance affordable for some individuals and risks.
In terms of digital technology, the Swiss Re report said mutual insurers must adapt and upgrade their underwriting and distribution practices if they are to remain relevant in the digital age.
It said there are signs that many are actively embracing such change, but some mutual insurers are lagging behind. See the graph below.
Source for graph above: Swiss Re
ICMIF reaction
The ICMIF welcomed the Swiss Re report's findings stating that it was delighted that Swiss Re had focused on the mutual and cooperative insurance sector for this latest sigma report.
ICMIF CEO Shaun Tarbuck said: "Mutuals, now more than ever, play a significant role in the rapid levels of innovation and growth taking place within the global insurance industry."
He added: "Whilst I agree with the point of view that there is a changed perception of mutuals among policymakers and regulators in the last few years this now needs to manifest itself in sensible proportionality rules in regulation and also the ability to establish new mutuals in all countries.
"It is not acceptable that 45% of the world's countries still don't have a legislative system which allows mutual insurers to exist."