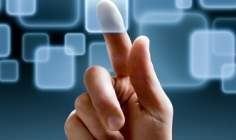 US-based life and health insurer IAC Life has selected VUE Software's distribution management suite to enrich its digital-producer experience.
IAC Life said the implementation of VUE's software will expand its operational efficiency by streamlining its contracting, compliance, and compensation processes. It will also enhance management decision-making activities.
Producers will have access to their book of business and demographic information, and management will be able to access real-time data and reports through VUE's producer self-service portal.
IAC chief marketing officer Scott Dumbauld said: "Our producers want more time to sell and focus on what matters most to their business. VUE Software's comprehensive set of technology solutions will help turn the tables on the usual administrative time wasters that are barriers to agency growth.
"We're thrilled to partner with VUE as we continue to drive our senior market presence and enhance our value to key senior market distributors."
VUE Software business development vice president Jeff Sloan said: "We are very excited to be working with IAC Life. VUE's leading distribution management technology will enable IAC Life to grow and optimize agent experience and communication."