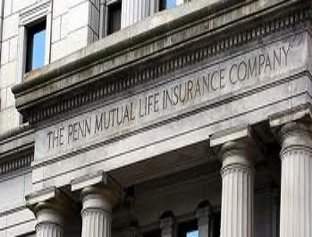 "Helen is a highly regarded and well-respected individual. That, combined with her sound judgment and financial services and legal experience, will make her a great addition to our board," said Robert Chappell, Chairman of Penn Mutual's board.
Helen is retired Executive Vice President and General Counsel of the PNC Financial Services Group, Inc., one of the largest diversified financial services companies in the United States. She began her tenure with PNC in 1989 as General Counsel of Provident National Bank, the predecessor to PNC Bank, National Association. While at PNC, she was a member of the Executive Committee and in charge of the legal function.
Prior to her role at PNC, Helen was a Partner with Ballard, Spahr, Andrews & Ingersoll, where she co-chaired and helped build the firm's healthcare group, one of its first interdisciplinary practice groups. During that time, she also served as a lecturer at the University of Pennsylvania Law School.
"Several organizations have recognized Helen for her smart decision making and leadership over the years," said Eileen McDonnell, President and Chief Executive Officer of Penn Mutual. "We consider ourselves fortunate to have the services of Helen on our already outstanding Board of Trustees, and we look forward to her valued contributions to Penn Mutual and our policyholders."
Helen currently serves as the Chair of the Board of Trustees for the Wistar Institute, an independent nonprofit biomedical research institute and an international leader in basic biomedical research, and is a member of the Board of Overseers for the University of Pennsylvania Law School. She previously held board positions with the City of Philadelphia Board of Ethics, the Philadelphia Facilities Management Corporation and the Academy of Natural Sciences.
Helen has received numerous awards throughout her career, including a 2011 Pennsylvania Most Powerful and Influential Woman Award from the National Diversity Council, a 2010 Woman of Distinction Award from The Legal Intelligencer and the Alumni Award of Merit from the University of Pennsylvania Law School.
She earned her Bachelor of Arts and Master of Science in education from the University of Pennsylvania and her Juris Doctor from the University of Pennsylvania School of Law.