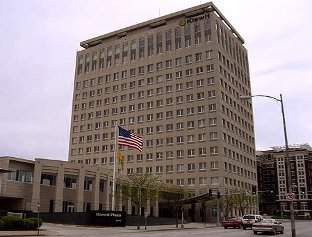 Property and casualty insurance provider Hartford has disposed of its UK variable annuity business to Columbia Insurance Company, a Berkshire Hathaway firm, for nearly $285m.
In June this year, Hartford signed an agreement to sell its Hartford Life International Limited (HLIL), to rationalize its business in the country.
HLIL's sole asset is its subsidiary, Hartford Life Limited (HLL), a Dublin-based company that marketed variable annuities in the UK from 2005 to 2009. HLL had $1.7bn in assets under management, as of 30 November 2013.
Hartford executive vice president and chief financial officer Christopher Swift said, "The Hartford has made significant progress reducing the size and risk of Talcott Resolution's legacy variable annuity blocks and the business unit is now self-sufficient from a capital perspective.
"Selling the U.K. business is another meaningful step forward. We are pleased with the outcome of the competitive bidding process, which reflects our criteria of executing transactions on terms that are attractive to The Hartford."
Deutsche Bank served as financial advice to Hartford, while Sidley Austin acted as legal advisor.
In October, New York-based private equity firms JC Flowers & Co and Apollo Global Management were reportedly considering to submit bids for Hartford Financial Services Group's Japanese annuity business, media sources reported.