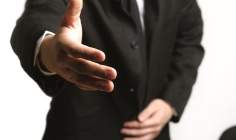 Hansard International, an Isle of Man based International life assurance company, has agreed a strategic partnership with Isle of Man based consultancy, The QROPS Bureau, in order to assist financial advisers using qualifying recognised overseas pension schemes (QROPS).
The partnership with The QROPS Bureau aims to provide guidance for financial advisers with sales aids that cut through the QROPS jargon, as well as providing access to impartial technical support from an independent QROPS specialist.
Graham Morrall, global sales and marketing director at Hansard International welcomed the partnership saying: "The frequency of regulatory changes to the treatment of QROPS has left some financial advisers understandably reluctant to write QROPS business of late.
"By working in partnership with the experts at The QROPS Bureau, a company that boasts a breadth of experience in this market, we are confident that Hansard can offer financial advisers access to the technical support and assistance that they need to write QROPS business with confidence."
Hansard International, which is part of Hansard Global, offers unit-linked, long term savings and investment funds in tax efficient life assurance policy wrappers.