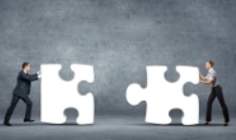 GAIG said that the product has been designed to help consumers protect their retirement assets while allowing increased accumulation.
The American Custom 10 will also provide flexibility to consumers in selecting their suitable option from multiple interest crediting strategies.
The three new riders, aimed to address the needs of people in or near retirement, comprise the cumulative-free withdrawal option for added liquidity, the simple income option for fixed lifetime income and the stacked income option for lifetime income with the opportunity for income increases.
Great American Life national sales vice-president Joe Maringer said, "As retirees grow increasingly aware of the possibility of outliving their retirement income, Great American remains focused on creating and delivering new annuity solutions to address their concerns.
"Not only does the product allow retirees to continue building their wealth without risking their principal, it also provides the opportunity to receive guaranteed lifetime income on a fixed or potentially increasing basis."