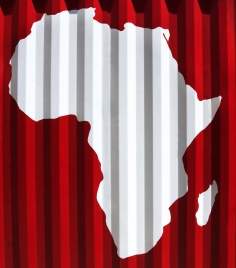 Ghana's Minister of Fisheries and Aquaculture Development, Sherry Ayittey, has reportedly suggested fishermen of Ghana to take advantage of the government's Fishermen Life Insurance policy
The policy is said to be provided in collaboration with Star Microinsurance, a specialised micro-insurance intermediary for Star Life/Star Assurance Company.
With the launch of an insurance policy, the government reportedly aims to offer coverage for over 200,000 fishermen across the country.
The development comes as Ghana's life insurance market is forecast to more than double from GHS 584.5m ($151.8m) in 2014 to GHS 1.6bn in 2019, according to a report from Timetric's Insurance Intelligence Center (IIC).
The report, The Insurance Industry in Ghana, Key Trends and Opportunities to 2019, explains that Ghana's life gross written premium rose from GHS187m in 2010 to GHS584.5m in 2014.
This was a result of expansion in the middle-class population, and the introduction of microinsurance products in the life and personal accident and health segments through telecommunication companies.