German insurtech startup Wefox is holding advanced talks to raise funding that is expected to take its valuation to between $5bn and $6bn, reported Bloomberg, citing people with aware of the matter.  
Free Whitepaper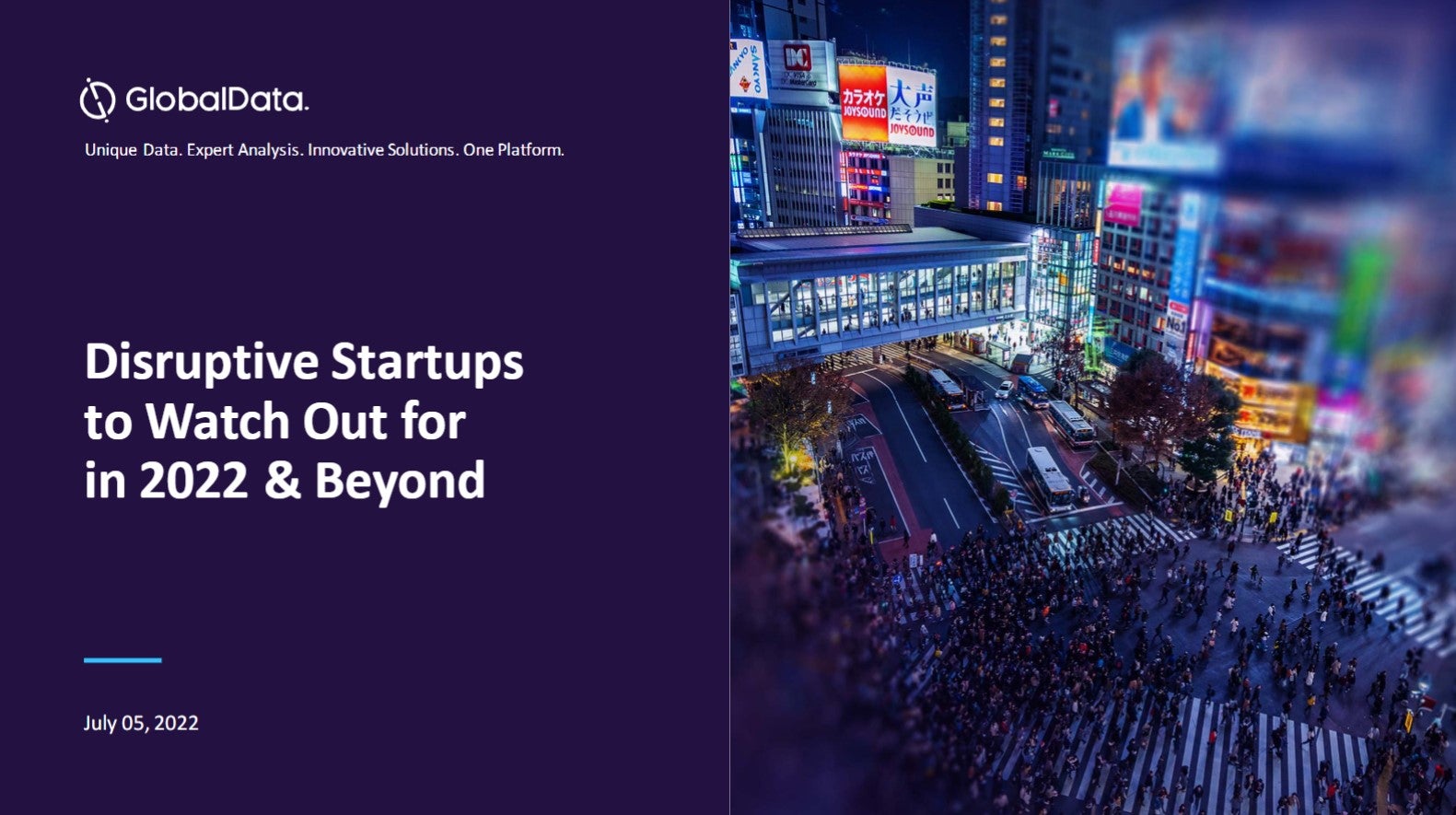 Disruptive start-ups to watch out for
2021 was a record-breaking year, with more businesses breaking into the billion-dollar club. Many start-ups have achieved or retained the unicorn status by the end of the year to reflect nearly a fivefold growth from that in 2020. This boom can be linked to a financing frenzy spurred by the quick adoption of technology and innovative solutions by start-ups gaining traction in response to the pandemic. However, the start-up ecosystem is now facing turbulent times for fundraising as investors seek long-term business strategies, valuations, and a route to profitability amid uncertain market circumstances. Nevertheless, 2022 has the potential to carry forward the momentum with multiple entities having a fair chance of being in the right place when aided by the right technologies. GlobalData leverages the power of alternative data to examine the health of start-ups across multiple dimensions including the quality of their innovations, market presence, and the funding they can attract. This helps our clients to analyze the disruptive potential of start-ups for early alliances, investments, and acquisition prospects to develop future-proof strategic roadmaps for a competitive advantage. Read our report and gather insights on the following topics:
Recent Unicorn trends
Unicorns in 2022
Future Unicorns
Start-ups to watch out for
Start-up ecosystem outlook by top geographies
by GlobalData
The firm is likely to finalise terms of the fundraising in the coming weeks.
The company is looking to raise several hundred million of dollars, the sources said.
There is a possibility that the terms of the fundraising could change, and the discussions may not lead to an agreement.
A Wefox representative refused to clarify on the development, reported the media outlet.
In June 2021, Wefox raised $650m in a Series C round led by Target Global.
This round took the insurtech's valuation to $3bn.
With the $650m, Wefox planned to expand its presence to more countries, and add life and health insurance products to its portfolio.
Abu Dhabi sovereign fund Mubadala Investment, Salesforce Ventures, Ashton Kutcher's Sound Ventures and Horizons Ventures are the company's current investors.
The latest news comes at a time when startups across the world are being considered as risky investment.
Wefox was founded in 2014 by ex-Groupon employee Julian Teicke along with former Deutsche Bank AG analyst Fabian Wesemann and other entrepreneurs.
According to the company site, it provides insurance products in several markets including Germany, Poland and Switzerland.
The startup distributes its insurance policies through a network of agents rather than selling its products directly to consumers.
Wefox's policies are backed by Munich Re with reinsurance coverage.
Free Whitepaper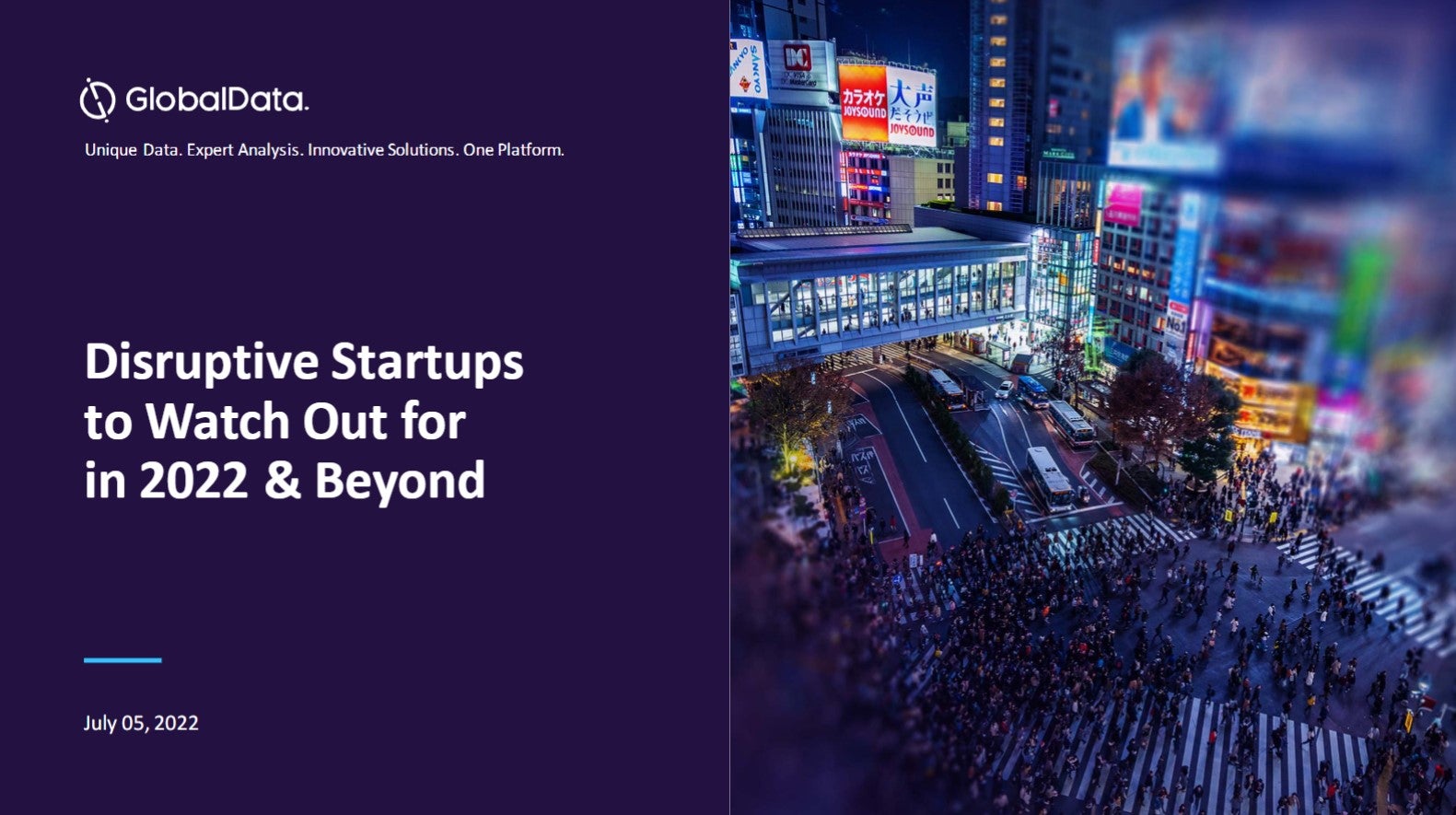 Disruptive start-ups to watch out for
2021 was a record-breaking year, with more businesses breaking into the billion-dollar club. Many start-ups have achieved or retained the unicorn status by the end of the year to reflect nearly a fivefold growth from that in 2020. This boom can be linked to a financing frenzy spurred by the quick adoption of technology and innovative solutions by start-ups gaining traction in response to the pandemic. However, the start-up ecosystem is now facing turbulent times for fundraising as investors seek long-term business strategies, valuations, and a route to profitability amid uncertain market circumstances. Nevertheless, 2022 has the potential to carry forward the momentum with multiple entities having a fair chance of being in the right place when aided by the right technologies. GlobalData leverages the power of alternative data to examine the health of start-ups across multiple dimensions including the quality of their innovations, market presence, and the funding they can attract. This helps our clients to analyze the disruptive potential of start-ups for early alliances, investments, and acquisition prospects to develop future-proof strategic roadmaps for a competitive advantage. Read our report and gather insights on the following topics:
Recent Unicorn trends
Unicorns in 2022
Future Unicorns
Start-ups to watch out for
Start-up ecosystem outlook by top geographies
by GlobalData