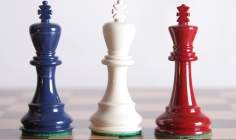 Generali has launched a strategic business repositioning in Germany, which will involve reshaping its life business model.The insurer will redesign its life retail product portfolio, reducing the sale of pure traditional savings products – where in particular Generali Leben is focused – and further enhancing its offer on unit linked, hybrid savings and term life.
Generali said it will continue to selectively operate in corporate traditional life and wants to increase new business and cross selling in term life and professional disability.
The provider said its product offer will be re-orientated through a digital transformation to take full advantage of innovations which are currently being developed at group level.
This includes Generali "being a frontrunner" in connecting people and developing insurance solutions empowered by telematics, and wellness management.
Organisation integration
As part of the changes, Generali Deutschland Holding will be organizationally integrated with Generali Versicherung and Generali Leben into the new Generali Deutschland AG, headquartered in Munich.
Generali added that it will streamline and improve its IT architecture with an aim of a complete digitalization of the key processes and to establish a multi-access approach with distributors and customers.
Generali Group CEO, Mario Greco, said: "Over the last two years, we have undertaken a reorganization of the operations in core European markets, such as Italy and France, to simplify our businesses and instill more efficient processes and technical excellence.
"Now, after the minorities buy-out of Generali Deutschland completed in 2014, we are ready to launch a strategic repositioning to step up our ambitions and equip ourselves for the challenges ahead in Germany, our second largest market."
Giovanni Liverani, the CEO of Generali Deutschland, commented "We are taking the right decisions today to win the race in overcoming the market challenges of low interest rates, strict regulation and fierce competition which are putting the future of life insurers in Germany under strong pressure."