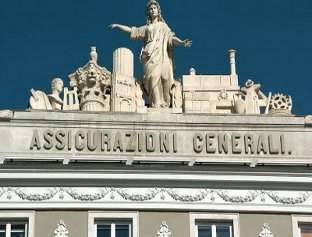 Generali PPF Holding (GPH) is an insurance operator in Central-Eastern Europe, with premium income exceeding EUR 4.1bn in 2012, a significant increase relative to 2011.
Cirinà has been working for the Generali Group since 1989, holding several international roles within the Group's companies.
From 1996 to 2004 Cirinà served as head of the corporate risks division for Austria and CEE countries in Vienna and from 2005 to 2006 as area manager within the head office. In 2007 he was appointed CEO of Generali Versicherung AG in Austria and later moved to head up Generali Holding Vienna.
Commenting on the appointment, Generali Group CEO, Mario Greco, said: "The appointment of Cirinà is a first important step towards obtaining full management control of our Holding in Central-Eastern Europe, a key market for the Group's development plans. Our aim is to further strengthen our market position and business profitability in the region."
Founded in 1831, Assicurazioni Generali S.p.A. provides various insurance and financial products and services. The Generali Group is a European life insurer, with 2011 total premium income of almost EUR70bn. It has 82,000 employees worldwide and 65m clients in more than 60 countries.