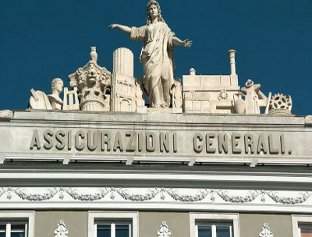 Italian insurance major Generali has teamed up with IT consultancy firm Accenture to set up a joint venture (JV)  to accelerate its digital strategy.
Accenture will hold a 5% ownership in Group Operations Service Platform (GOSP) and deploy its 40 professionals, who specialise in cloud, artificial intelligence and big data.
GOSP will develop projects and solutions to accelerate the insurer's business processes and the adoption of a cloud-centric model.
Generali head of group operations and processes Ottorino Passariello said: "We are proud to initiate a unique partnership whose capital structure is itself an innovation within the context of information technology and digital transformation in the insurance industry.
"Together, we will create new momentum in our drive to innovate digital processes across Generali's branch networks and employees – and also deliver undeniable benefits to our customers."
Accenture Europe CEO Jean-Marc Ollagnier said: "Through this partnership, we are not only helping Generali transform its business, but we are also supporting its employees throughout the transformation with a re-skilling and up-skilling program.
"It is a testimony of how we deliver 360-degree value for the benefit of our clients and their customers, partners and employees."
Founded in 1831, Generali specialises in developing property and casualty business and insurance services for mid to large size businesses.
It has footprints in 50 countries globally.
In October this year, Generali expanded its partnership with Munich Re Automation Solutions internationally.