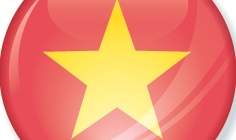 FWD Group, the insurance business arm of investment group, Pacific Century Group, has signed a 15-year bancassurance partnership with An Binh Bank in Vietnam.
The bancassurance deal comes as FWD completes its acquisition of Great Eastern Life Vietnam from The Great Eastern Life Assurance Company, which will see the company rebrand as FWD within the coming months.
Under the distribution agreement, FWD will become ABBANK's bancassurance partner in Vietnam, with the right to distribute, on an exclusive basis, a comprehensive range of FWD's life insurance and savings products to the bank's customers.
Huynh Thanh Phong, FWD group CEO said: "As one of the country's fastest growing banks, ABBANK shares our aim to bring a new, customer-led and digital approach to financial services. We are excited about the opportunities that this partnership will bring to the Vietnamese people and the growth ambitions of both our companies."
Cu Anh Tuan, ABBANK's CEO said: "We are delighted to be able to recommend FWD to our customers as a business that has the same shared ambitions, digital positioning, and relentless focus on the consumer as we do."
FWD Group spans Hong Kong and Macau, Thailand, Indonesia, the Philippines and Singapore, offering life and medical insurance, employee benefits, and general insurance across a number of its markets.