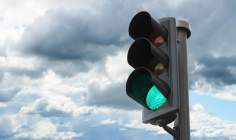 Future Generali India Life Insurance Company Limited (FGILI) has launched its latest insurance plan known as New Saral Anand.
New Saral Anand is a simple, regular pay, traditional participating plan, which offers an extended life cover. Additionally, the insureds gets the sum assured as well as bonuses at the end of the policy term, basined getting an extended cover till the age of 100 years.
In case of unfortunate demise of the policyholder during the extended benefit period, this amount is paid to the nominee.
The plan will also offer a whole life cover with a simplified underwriting process, thereby making it convenient for the customer.
Future Generali Life Insurance managing director and CEO Munish Sharda said: "As the name suggests, this plan is extremely simple and straightforward. T
"This is a with-profit plan where the customer will receive a sum assured with accumulated bonus at the end of the policy term and an additional extended life cover until the age of 100 years.
"This product is in line with our philosophy of offering simple to understand propositions which deliver value to our customers. We will continue to design products which cater different insurance needs of diverse customer segments."