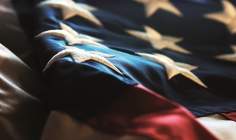 The US Federal Reserve Board (FRB) has invited comment on two capital standard proposals – a consolidated approach for systemically important insurance companies and a building block approach for less complex insurance companies that also own a bank or thrift.
For systemically important insurance companies, the consolidated approach would categorize an entire insurance firm's assets and insurance liabilities into risk segments, apply appropriate risk factors to each segment at the consolidated level, and then set a minimum ratio of required capital.
The Board currently supervises two systemically important insurance companies, American International Group and Prudential Financial.
For insurance companies that own a bank or a thrift, the building block approach would aggregate existing capital requirements across a firm's different legal entities to arrive at a combined, group-level capital requirement, subject to adjustments to reflect the Board's supervisory objectives.
The board currently supervises 12 insurance companies that own a bank or thrift.
Federal Reserve Chair Janet Yellen said: "The frameworks we are considering would address all the risks across an insurance company's regulated and unregulated subsidiaries.
"I believe this proposal is an important step toward capital standards that are both appropriate for our supervised insurance firms and that enhance the resiliency and stability of our financial system."
Both the approaches recognize the distinct differences between insurance companies and banks, and would use insurance-focused risk weights and formulas that reflect the appropriate nature of insurance liabilities.