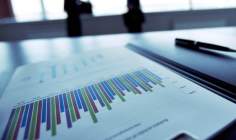 Taiwan's life insurers are likely to have greater foreign exchange risks than their banking counterparts in 2015, banks, due to sizable growth in insurers' foreign currency assets, according to a report by Taiwan Ratings, a Standard & Poor's ratings partner.
Taiwan Ratings said a low domestic interest rate and stagnant profits in Taiwan have led the island's banks and life insurers to look overseas for higher profits. To achieve earnings growth, financial institutions, particularly life insurers, have had to greatly increase their foreign currency positions.
The report said that life insurers have ramped up their foreign currency investment positions in recent years to an average of 50%of total invested assets, compared with just 21% for banks as of the end of 2014.
Taiwan Ratings' credit analyst Serene Hsieh said: "Under our base-case scenario for forex risk, the majority of the island's life insurers can sustain their forex risk exposures, but they have minimal margins to absorb unfavourable foreign fluctuations over the next year."
Hsieh added: "The sector's forex risk is approaching the borderline for a negative assessment under our criteria, and any future deterioration could ultimately lead us to lower our ratings."