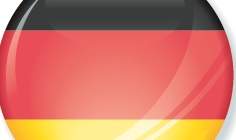 Fitch Ratings has said continued low interest rates and further pressure on capital and earnings could lead it to post a negative rating outlook for the German life insurance sector.
However, for the time being, the ratings agency believes these pressures are manageable and has a stable rating outlook for the German life sector.
The ratings agency said persistent low interest rates are reducing the capital buffers held by German life insurers.
It explained that between 2008 and 2014, these steadily declined, and Fitch expects capital to remain under pressure in 2015.
The Zinszusatzreserve (ZZR), an additional reserving requirement introduced in 2011, further reduces current statutory solvency ratios, although it helps to protect companies in this prolonged period of low interest rates.
Despite the challenge of earning adequate returns on their investments, Fitch said it expects rated German life companies to meet policyholders' guarantees.
The agency has simulated run-off scenarios with different assumptions that support Fitch's view that rated German life insurance companies will be able to meet their guarantees for a prolonged period, even if low investment yields persist. Profitability, however, would come under severe pressure in this scenario, said Fitch.
Overall, Fitch Ratings said the reduction in maximum guaranteed rate makes traditional life insurance policies less attractive and supports the trend towards products with alternative guarantees or unit-linked products, but overall business volumes are suffering from the low investment yields.