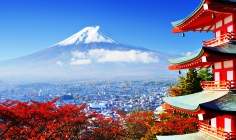 The IPO of Japan Post Insurance is unlikely to change the Japanese life insurance industry in the near future, according to Fitch Ratings.
The shares of Japan Post Insurance were listed on the Tokyo Stock Exchange on 4 November 2015, following a decade-long political effort to privatise the Japan Post Group. Investors now own 11% of Japan Post Insurance.
Following the IPO, Fitch said Japan Post Insurance will become a stronger competitor for Japanese private life insurers over the medium to long term.
Fitch Ratings explained that Japan Post Insurance currently has to comply with stricter regulations than private life insurers because it is state-owned.
For example, the policy value for each of Japan Post Insurance policyholder is capped up to JPY13m, ($105,723) while there is no restriction for private life insurers.
As long as such restrictions remain, Fitch said it is unlikely Japan Post Insurance will become a real threat for private life insurers in Japan over the foreseeable near future.
However, Fitch expects these restrictions on Japan Post Insurance to be loosened in the future, especially when the government reduces its stake further.
This would intensify the competition between Japan Post Insurance and private life insurers.
According to Fitch Ratings, Japan Post Insurance had total assets of JPY85trn at the end-March 2015, larger than the JPY62trn of Nippon Life, the largest private life insurer in Japan.
However, the value of policies in force, a proxy for death protection, at Japan Post Insurance was JPY43trn at end-March 2015, which is much smaller than Nippon Life's JPY168trn.
Also, Japan Post Insurance's core profit margin in the financial year ended 31 March 2015 was 8.7%, compared with the around 15% of most major traditional Japanese private life insurers.