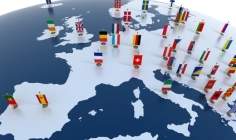 Solvency II will increase demand for reinsurance products as under the new regulatory regime insurers can strengthen their capital position through risk transfer, says Fitch Ratings.
The ratings agency expects the main beneficiaries of new business to be the financially strongest reinsurers in the EU and the jurisdictions whose regulatory regime is considered fully equivalent to Solvency II.
Longevity reinsurance
Fitch Ratings said a complete picture of the impact on reinsurance demand will take time to emerge, but Solvency II has already contributed to a marked increase in longevity reinsurance, particularly among UK life insurers with bulk annuity business.
Longevity risk significantly increases the capital requirements for new annuity business while interest rates are very low because of the Solvency II risk margin. Fitch Ratings explained this increased capital requirement has made insurers keen to reinsure longevity risk, as the associated capital charges for counterparty risk with large, financially strong reinsurers are much lower than those for retained longevity risk.
Equivalence
According to Fitch Ratings, reinsurers based in the EU or a country that has been granted equivalence for reinsurance supervision under Solvency II are likely to have an advantage over those domiciled in non-equivalent countries when competing for business from EU insurers, because transactions should be simpler to execute.
Reinsurers outside these regions could be required to post collateral or liaise with a local European regulator, adding costs or delays. Only Switzerland, Bermuda and Japan (temporarily) have been granted this equivalence.
Source for graphic: Fitch Ratings
The ratings agency added that diversification benefits can be achieved in relation to other exposures, particularly mortality risk, and typically lower the reinsurer's longevity capital charges. It said this reduction is often significant compared to the charges faced by the ceding life insurer, even when both companies are operating under the Solvency II framework.