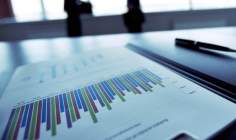 US-based Fidelity & Guaranty Life, a provider of fixed indexed annuities (FIA) and fixed indexed universal life products, has introduced an annuity offering designed to provide income payments for retirees.
Known as FG Retirement Pro, the annuity product has been designed to deliver income payments for retirees, by potentially growing the benefit base through indexed interest credits.
Featuring Guaranteed Minimum Withdrawal Benefit (GMWB), the FG Retirement Pro provides a vesting premium bonus and a range of indexed interest crediting options on the benefit base.
FGL annuity distribution vice president Brian Grigg said: "The design of FG Retirement Pro puts a strong indexing opportunity into the income feature. Its innovation lies in its income potential.
"Any agent who has sold indexed annuities clearly understands the upside potential of index credits tied to a well-known index, such as the S&P 500."
Fidelity & Guaranty Life is headquartered in Des Moines, Iowa, and trades on the New York Stock Exchange under the ticker symbol FGL.