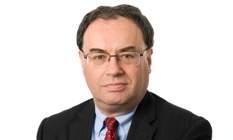 The Financial Conduct Authority (FCA) has set 29 August 2019 as the final deadline for consumers to make payment protection insurance (PPI) complaints.
It comes after the FCA announced in November 2015 it would consult on changes to PPI complaint handling rules.
Andrew Bailey, chief executive at the FCA , said: "Putting in place a deadline and campaign will mean people who were potentially mis-sold PPI will be prompted to take action rather than put it off. We believe that two years is a reasonable time for consumers to decide whether they wish to make a complaint.
"We have carefully considered the feedback we received and we still believe that introducing a deadline for PPI complaints and a communications campaign warning of the deadline will benefit consumers."
A number of consumer rights groups had been vocal that a deadline could leave some people due compensation unable to complain if they missed the deadline.
To allay these fears, the FCA has committed to a two-year consumer communications campaign, which will be launched in August 2017.
The FCA has also taken account of the Plevin vs Paragon Personal Finance Ltd case (Plevin) in making its decision.
The Plevin decision means that consumers may have new grounds to complain about PPI regarding the amount of money that the providers received for the sale if the failure to disclose that commission made the relationship unfair.