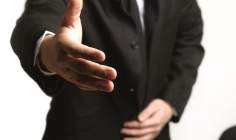 The UK Financial Conduct Authority (FCA) is reportedly looking into leaks and abnormal share prices prior to Aviva's £5.6bn merger with Friends Life was announced in December 2014.
The Financial Times said the FCA is asking investment bankers on the deal to disclose whether they had any contact with anyone to discuss the merger ahead of its announcement.
Friends Life's shares rose approximately 17% in the month before the deal was leaked to the press in November 2014, having fallen 14% since the start of 2014.
The development indicates that the regulator is still concerned about potential market abuse.
Barclays, Goldman Sachs and Linklaters repprtedly advised Friends Life while Aviva was said to be advised by JPMorgan, Morgan Stanley and Allen & Overy over the deal.