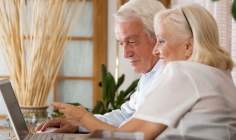 The UK's Financial Conduct Authority (FCA) has launched a project to assess how financial services companies should meet the needs of aging customers.
As an initial stage, the regulator has launched a discussion paper written by a range of individuals and organisations on some of the problems older people face in access financial products, and how they can be best assessed.
Linda Woodall, director of Life Insurance and Financial Advice and sponsor of Ageing Population Project Financial Conduct Authority, said: "Demographic change is at the heart of the challenges posed by the ageing population. Regulators and firms need to adapt to make sure that financial services are still fit for purpose, and able to meet the wide range of needs of today's older consumers."
Areas Woodall highlighted included the fact that as people get older they are more likely to suffer health conditions, that evidence suggests people rely on 'gut-feeling' to an increasing extent as they age, and that the proliferation of choice can become increasingly difficult.
Tracy McDermott, acting chief executive at the FCA, said she believed the regulator has a role to play in facilitating the debate about what older people need from financial services providers and the barriers that might get in the way.
She said: "In the UK, the average life expectancy of children born in 2013 is over 90 years old, and the number of people aged over 65 already outnumbers those under 16. This changing demographic is driving, and will continue to drive, a need for new and different financial products and services to meet the needs of our ageing population. This provides both opportunities and challenges for firms across the financial industry. It is critical that our financial services markets are able to adapt to meet these needs."
The FCA said this was just an initial step in the programme, and that it would be interested to hear from stakeholders about how older consumers engage with financial services.
It said it intends to conduct further research on the topic, which will be scoped in the second quarter of 2016.
This will be used to develop an FCA Strategy on the Ageing Population, which it intends to launch in 2017. This strategy will make recommendations about how outcomes can be improved for older people, including whether regulatory settings need further review.