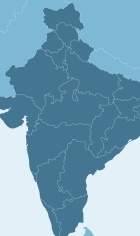 Experian India has launched a fraud solution – called Hunter Fraud Management Services – for India's life insurance sector.
The offering will help life insurance companies to be a part of the Hunter Closed User Group (CUG) for detection of life insurance frauds, said Experian.
Life insurance companies who join the CUG will share with Experian any data relating to new policy proposals and claims. The credit information company Experian is looking to offer similar services to general insurers as well. In India, Experian is the only provider of application fraud detection services using National Hunter.
'Fraud on the rise'
Commenting on the development, V. Manickam, secretary, Life Insurance Council said: According to sources, insurers lose about 6% of their revenue annually due to fraud. With insurance claim frauds on the rise, risk management in insurance is crucial. We believe that this framework would help tighten the system, thus helping insurers save money on account of false claims."
Mohan Jayaraman, country manager at Experian India, said: "Over the past 10 years, the Indian insurance industry has grown at a compounded annual growth rate of around 20%. However, with the exponential growth in the industry, there has also been an increase in frauds. With life insurance companies now being added to this framework, Experian will be able to pull out fraudulent applications or policy proposals quickly."
Jayaraman added, "Under Section 45 of the Insurance Laws (Amendment) Act, life insurance companies cannot repudiate a death claim on the ground of mis-statement of facts or deliberate suppression of certain facts after three years from when it was effected. This means the insurer has a three-year window to reject claims on grounds of any mis-statement or fraud. The repository would certainly help to control fraud risk that may emerge due to unauthorized use of this section."