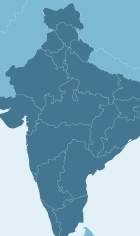 India-headquartered Exide Life Insurance has launched an insurance plan called Exide Life Star Saver, which provides a guaranteed tax-free maturity benefit together with protection over the entire policy term.
Under the Exide Life Star Saver, the insured is required to pay premiums for five years, while the life coverage is offered over the entire policy term.
The policyholder can select from three policy term options of 10, 12 or 15 years. On staying invested for the selected policy term, the policyholder will get a guaranteed lump sum amount on maturity, which is tax-free.
Exide Life Insurance products management executive vice president, Sanjay Tiwari, said: "When you have a guarantee on returns, you can easily plan your family's dreams with confidence."
In addition to the life cover amount, the insured can get an additional life cover of an equivalent amount in case of an unforeseen event due to an accident. A range of optional riders are also available which can be selected to enhance the life coverage.