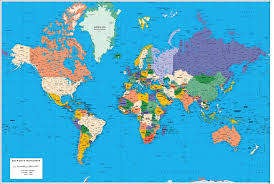 Enstar Group, a Bermudian insurance company, has concluded the previously announced sale of its subsidiary Pavonia Life business to Global Bankers Insurance Group for $120m.
In 2013, Enstar acquired Pavonia from HSBC Finance, which represented the Enstar's North American life and annuities business.
Prior to being placed into run-off in 2011, Pavonia was offering credit life and disability insurance, term life insurance and structured settlement annuities on primary basis and through reinsurance from third parties.
Currently, Pavonia has licenses to operate in 49 states across the US and also operates in Canada.
Commenting on the deal, Global Bankers vice chairman and co-CEO George Luecke said: "We are thrilled to officially welcome Pavonia and its team into the Global Bankers' family of insurers.
"Underscoring our substantial long-term commitment to the life and annuity industry, this is our eighth carrier acquisition to date."
Global Bankers co-CEO and president Lou Hensley said: "We recognise Enstar's high service levels to Pavonia's policyholders and our commitment to building upon this strong foundation is a key feature of our planned investment in Pavonia going forward."
Recently, one of Enstar's subsidiaries has inked an agreement to reinsure a portfolio of Allianz's run-off business for $100m.
Effective from 31 December 2017, the agreement covers 50% of its US workers' compensation and asbestos and toxic tort business which was originally assumed by San Francisco Reinsurance Company. Enstar will also provide consulting services for the entire $200m portfolio.