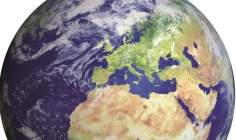 The European Insurance and Occupational Pensions Authority (EIOPA) has published the second set of draft implementing technical standards (ITS) and guidelines for Solvency II.
The European Union's Solvency II directive is due to be implemented on 1 January 2016. As Chris Finney, a partner at law firm Cooley (UK) LLP, explained in the June issue of Life Insurance International, the basic premise is that insurers and reinsurers domiciled in the European Economic Area (EEA) must comply with the whole of Solvency II from 1 January 2016.
EIOPA's set of draft standards covers different areas from all three Solvency II pillars (quantitative basis; qualitative requirements; reporting and disclosure).
Following a public consultation earlier this year, during which EIOPA received over 4500 comments, the ITS and guidelines were finalised.
EIOPA said all the ITS and guidelines delivered in the last two years represent a "solid basis" for the implementation of Solvency II and will foster a consistent and convergent application of a new risk-based regime.
In July 2015, EIOPA will release the XBRL taxonomy based on the ITS. The body said this will allow undertakings to finalise their preparations for reporting under Solvency II.
Gabriel Bernardino, chairman of EIOPA, said: "The publication of these standards and guidelines is a milestone for Solvency II and for EIOPA. It culminates a long and thorough process of development and public consultation."
EIOPA has said questions on the application of the regulation, in particular on EIOPA Guidelines and on the risk-free rate, will be answered by clicking on its website link below. https://eiopa.europa.eu/regulation-supervision/q-a-on-regulation
EIOPA was established on 1 January 2011 as a result of the reforms to the structure of supervision of the financial sector in the European Union.
EIOPA is part of the European System of Financial Supervision consisting of three European Supervisory Authorities, the National Supervisory Authorities and the European Systemic Risk Board. It is an independent advisory body to the European Commission, the European Parliament and the Council of the European Union.