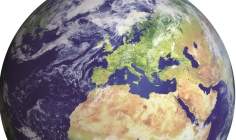 The board of supervisors of the European Insurance and Occupational Pensions Authority (EIOPA) has selected Fausto Parente to become the authority's second executive director.
Parente's election follows an open selection procedure, where applicants were assessed according to their managerial and leadership experience as well as merit, skills and expertise relevant to financial supervision and regulation.
Currently, he is head of the supervisory regulation and policy directorate at the Italian Insurance Supervisor, IVASS – Istituto di Vigilanza sulle Assicurazioni.
His appointment is subject to confirmation by the European Parliament.
The executive director of EIOPA is a full-time professional who is in charge of the day-to-day management of EIOPA and of implementation of its annual and multi-annual work programmes. His/her term of office is 5 years and can be extended once.