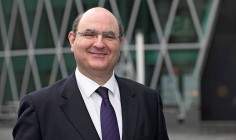 Gabriel Bernardino's term as chairman of the European Insurance and Occupational Pensions Authority (EIOPA) has been extended for another five years from 2016 to 2021.
EIOPA's board of supervisors agreed to extend Bernardino's term of office
based on an evaluation of his work and the results achieved over the past five year term, as well as on EIOPA's duties and requirements for the upcoming years.
The extension of Gabriel Bernardino's term of office is subject to confirmation by the European Parliament.
EIOPA was established on 1 January 2011 as a result of the reforms to the structure of supervision of the financial sector in the European Union.
It is part of the European System of Financial Supervision consisting of three European Supervisory Authorities, the National Supervisory Authorities and the European Systemic Risk Board. EIOPA is an independent advisory body to the European Commission, the European Parliament and the Council of the European Union.
EIOPA's core responsibilities are to support the stability of the financial system, transparency of markets and financial products as well as the protection of insurance policyholders, pension scheme members and beneficiaries.
Among its tasks in the field of insurance is to contribute to the establishment of high-quality common regulatory and supervisory standards and practices in the European Union.
EIOPA's powers include issuing guidelines and recommendations and developing draft regulatory and implementing technical standards. EIOPA is also entitled to provide opinions to the European Parliament, the Council of the European Union and the European Commission on insurance related issues.