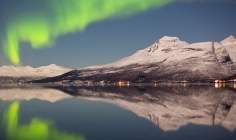 Insurers in Norway no longer rely on traditional distribution channels, such as agents and brokers, as alternate channels such as direct marketing, e-commerce and mobile evolved at lower costs over 2009-2013
Emerging competition in the segment has forced insurers to look up alternative methods to drive sales and customer convenience, while keeping costs low and maintaining profitability
Bancassurance was the most popular and widely used distribution channel in the life insurance segment. The number of policies sold through bancassurance increased during 2009-2013, from 312,540 in 2009 to 342,686 in 2013
Insurance brokers from the European Economic Area (EEA) are permitted to operate in Norway without any regulatory requirements, which increases competition
Norwegian legislation prohibits brokers from receiving commission from the insurance companies directly. However, the number of policies sold through brokers rose from 17,058 in 2009 to 24,461 in 2013
E-commerce evolved as the fastest-growing distribution channel during 2009-2013. The number of policies sold online increased from 15,528 in 2009 to 19,818 in 2013
This was made possible by the country's internet connectivity. Moreover, over 95% of the population owns a mobile phone, enabling insurers to reach potential consumers through e-commerce
The traditional method of direct marketing was also used by most insurance companies as a means of saving costs
The number of policies sold by direct marketing increased from 22,487 in 2009 to 28,661 in 2013
Brokers are the main distribution channel for Swedish life insurers and the new business gross written premium generated through this channel increased from SEK12.8bn ($1.5bn) in 2009 to SEK13.4bn in 2013.
Leading global brokers operating in Sweden include Söderberg & Partners, Willis and Brim. Brokers were followed by the e-commerce channel, which accounted for 28.3% of the new business gross written premium in 2013. Sweden had the highest rate of internet penetration in the EU, followed by Denmark, the Netherlands and Luxembourg.
The channel's success was primarily due to high internet penetration, which stood at 94.8% of the population in 2013
When purchasing life products, Swedes value the trust placed in specific life insurers and their existing relationships with them.
Coupled with relatively low associated costs, this helped the direct marketing channel record an 18.1% share of the segment's gross written premium from new business in 2013, increasing from SEK6.6bn in 2009 to SEK8.5bn in 2013
The new business gross written premium collected through bancassurance increased from SEK4.7bn in 2009 to SEK5.5bn in 2013
Agencies accounted for 1.8% of the life segment's gross written premiums from new business in 2013 which recorded a decrease from SEK1.3bn in 2009 to SEK900m in 2013.
The share of agencies is further expected to decline to 1.5% in 2018 due to increased competition from other channels such as brokers, e-commerce and direct marketing.