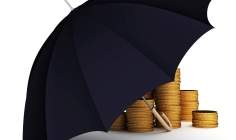 Insurers operating as subsidiaries of banks and strategic tie-ups between insurers and banks supported the growth of bancassurance during 2009- 2013.
Estonian banks make insurance mandatory for customers taking out loans, contributing to the rise in insurance contracts sold by them. For example, SEB Elu- ja Pensionikindlustus offers SEB (Skandinaviska Enskilda Banken) Loan Protection insurance covering obligations such as home loans, mortgages and small loans
The number of direct marketing distr ibutors in Estonia increased from 457 in 2009 to 479 in 2013.
The number of new life policies sold in Estonia through direct marketing increased from 4,580 in 2009 to 5,280 in 2013.
In 2013, 81.4% of Estonia's population had internetsubscription, contributing to the popularity of ecommerce.
As a result, the new business gross written premium generated through e-commerce increased from €4.6m ($5bn) in 2009 to €5.7m in 2013
Low commission cost s assoc iated with the e-commerce channel also contributed to the channel's popularity. The number of new life policies sold through e-commerce is expected to reach 6,394 in 2018,
Insurance agents and brokers are supervised by EFSA, and provide both domestic and cross-border insurance products to Estonians.
Direct marketing has also played an important role in the growth of the Estonian life segment