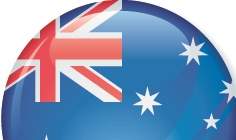 Bancassurance is the largest distribution channel for l ife insurance in Australia and accounted for 43% of the overall new business gross written premium in 2013. The number of policies increased from 5.8m in 2009 to 6.1m in 2013, as most Australian insurers are owned by banks. The number of policies is expected to reach 6.4m in 2018
The number of policies sold through brokers increased from 3.1m in 2009 to 3.3m in 2013
The number of policies sold through direct marketing increased f rom 2.7m in 2009 to 2.9m in 2013.
However, many direct marketing ventures could not deliver the anticipated business volumes, and some even closed due to the rise in lapse rates in 2012 as policyholders reduced or cancelled their insurance cover
Agencies accounted for 5.7% of the overall new business gross written premium in 2013, and the number of agencies rose from 1,921 in 2009 to 2,026 in 2013, at a CAGR of 1.3%. This is a result of Australia's large geographical area and rising population.
The number of agencies is expected to reach 2,211 in 2018
E-commerce was the fastest-growing distribution channel in the Australian life segment during the review period, as the number of internet users rose from 15.8bn in 2009 to 18.9bn in 2013. Internet penetration was 84.9% in 2013 and is expected to reach 95% in 2018, which will increase the number of policies sold online
Overall, the gross written premium new business generated through agencies stood at NZD65.4m in 2013 and is expected to increase to NZD90.7m in 2018
The growth of bancassurance can be attributed to banks' large client bases, which has made it easier for banks to sell insurance products. Bancassurance has e stablished itself a s a popular d istribution channel across the Asia-Pacific region, especially in developed countries such as New Zealand, Australia, Japan, South Korea, Singapore and Taiwan
Brokers were the third-largest distribution channel and generated 11.69% of their total gross written premium new business in 2013.
The number of life products sold through brokers increased from 65,850 in 2009 to 70,551 in 2013
Direct marketing has been one of the most prominent distribution channels for distributing life insurance policies in New Zealand, accounting for 11.65% of the total new written premiums.
The rising sales of life insurance products by direct marketing can be attributed to the increasing popularity of online services. Of the direct marketing channels, telemarketing has emerged as one of the most widely used
Due to the rapid rise in internet and mobile phone users across the Asia-Pacific regions, e-commerce has emerged as the fastest growing distribution channel in New Zealand.
The advantage of online distribution is that it can be quickly accessed by customers, involves low barriers to entry and thecosts are comparatively lower than other channels