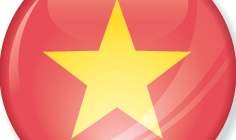 Dai-ichi Life Insurance Company of Vietnam (DVLN), a subsidiary owned by the Dai-ichi Life Insurance Company, has agreed a business alliance with Vietnam Post Corporation (Vietnam Post).
The alliance involves a 15-year exclusive business partnership agreement relating to life insurance products. April 2016 has been targeted as the start date for the deal.
DLVN is celebrating its tenth anniversary. As of the end of 2014, the insurer said it had the fourth largest market share in Vietnam's life insurance market, in terms of premium income base.
It is therefore commercially shrewd for DVLN to secure this alliance given that Vietnam Post has 11,000 branch offices and 40,000 employees in Vietnam.