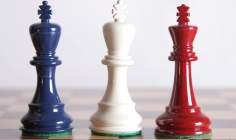 The Chartered Insurance Institute (CII) has launched a new guide coincide with the introduction of the Financial Conduct Authority's (FCA) new Senior Insurance Managers Regime (SIMR).
The report focuses on encouraging greater 'personal responsibility' in the context of new regulatory requirements which are introduced on 7 March. This is part of a series of CII ethical guidance to promote higher professional standards.
Sian Fisher ACII, CEO of the CII, said: "The introduction of a new regulatory framework focusing on the importance of personal responsibility is a crucial step in building and improving the conduct of our profession.
"It is vital that all senior managers within firms embrace this culture shift and don't just view these changes as a tick box exercise.
Fisher added: "Both individuals and firms need to aspire to go beyond regulatory compliance to develop a culture of ethical conduct. The key to the new regime is understanding that changes to structures without changes to behaviours is like building a house of straw."
SIMR reflects regulatory changes under the Solvency II Directive as well as efforts to ensure some alignment with the Senior Managers Regime (SMR) for the banking industry.