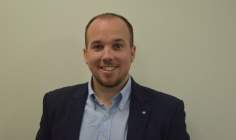 Cigna Insurance Services (Cigna), a UK provider of specialist white-label insurance and affinity marketing services, has appointed Andy O'Cain as head of business development.
O'Cain will be responsible for developing Cigna's relationships with new affinity partners across life and travel insurance and will focus on taking Cigna's customer approach to the market.
He has over 15 years' experience across a range of sales and business development roles within the travel sector.
O'Cain joined Cigna in 2012 as business development manager and was promoted to head of travel development in 2015.
Prior to joining Cigna, he worked in various business development roles at Mondial Assistance and Allianz, after beginning his career at RBS.
Cigna said it has ambitious plans to innovate in the life market, grow its UK travel insurance business and enhance customer experience through investment in its digital capabilities.