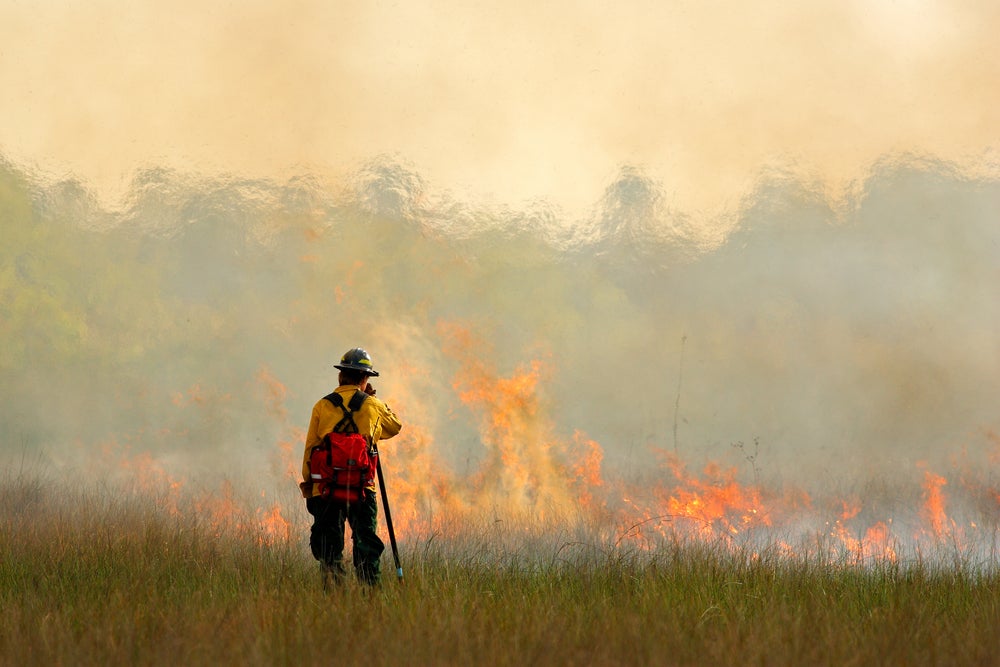 Re/insurance data analytics firm Cape Analytics has unveiled a space solution that enables home insurance carriers to assess wildfire vulnerability for properties across the US.
The solution, based on artificial intelligence (AI), leverages geospatial imagery to deliver wildfire-related property information to insurers, reinsurers, along with CAT risk providers.
Additionally, the defensible space technology offers information about vegetation clearance and fuel load for individual properties within the home ignition zone, which are essential factors in evaluating wildfire risk.
Cape Analytics said that the new offering is complementary to wildfire risk models and scoring tools. The tool is also capable of addressing the issues highlighted by the California Department of Insurance (CDI ) and wildfire agencies.
Cape Analytics client solutions manager Kevin Van Leer said: "Delivering a unique, location-specific understanding of fuel loads around a property precipitates the next leap in understanding wildfire risk and defensible space at the most granular level.
"Cape Analytics is building on the industry's recent technological strides in response to major events, such as explicit ember transport in catastrophe models as well as updated hazard scores.
"The suite of wildfire tools now available better address traditional underwriting, rating, and portfolio management."
Wildfires: Calls for risk protection
Wildfires have ravaged North America over the past few years. Wildfires killed nearly 104 people and caused $12.3bn in direct insured losses in California in 2018, reveals a report of CDI.
The risk can be easily dealt by maintaining defensible space, the distance between a building and surrounding vegetation.
The CDI observed that existing wildfire risk scoring tools are not accurate enough or "granular enough to objectively identify fuel sources and other physical characteristics.
To deal with this situation, Cape Analytics is leveraging advanced computer vision technology and high-resolution imagery to deliver a new defensible space solution to insurers and wildfire agencies in the US.
MS, a US-based catastrophe risk modelling specialist, has rolled out its latest risk model solution that will enable re/insurer to deal with wildfire risks in the country.
Known as the RMS U.S. Wildfire High Definition (HD) Model, the new offering is said to be the most comprehensive solution in the market.
The HD Model offers an improvement on zoning and mapping products which are currently being used by the re/insurers to evaluate wildfire risk.
Capturing the full impact of wildfire at high resolution, the new system provides a better understanding of the complex behaviours that describe fire spread, ember accumulation, and smoke dispersion.
It also simulates more than 18 million wildfires across the contiguous US, and allows users to gain more granular and comprehensive approach to underwriting and portfolio management.