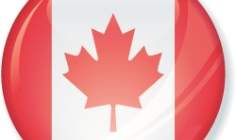 Canada's life insurance industry has reportedly said it will ignore the genetic test results of individuals applying for $250,000 or less of coverage – after a bill banning genetic discrimination won approval.
The development comes after The National Post reported a clash over genetic privacy and the Canadian insurance industry's need for personal medical data to calculate risk marked the opening day of parliamentary hearings earlier this year on a Senate bill banning genetic discrimination.
The bill won approval in the Canadian Senate earlier this year.  If adopted, it would outlaw insurers and others from requiring individuals to undergo genetic testing as a condition of doing business.
Stephen Frank, senior vice-president of policy for the Canadian Life and Health Insurance Association (CLHIA), reportedly said the industry recently initiated discussions  with the provinces, which regulate insurers, to "commit to not asking for, or using, any test results" for life insurance policies of up to $250,000.
Frank was quoted as saying the concession would cover more than 85% of life insurance applications, and will address concerns around this issue for the large majority of Canadians.  He said the CLHIA hopes to have the plan in place within weeks.
If adopted, the Senate bill banning genetic discrimination would add genetic discrimination to the prohibitions in the Canada Labour Code and federal human rights and privacy acts, said the National Post.
It is also said the law would bring Canada in line with all other Group of Seven nations and would be backed with criminal sanctions and maximum fines of $300,000 and $1m, depending on the severity of the offence.
The Liberal government, however, reportedly fears the law would intrude on provincial regulation of the insurance industry.
According to the National Post, insurers strongly opposed the bill, arguing they have a legitimate right to material information that helps them accurately calculate financial risk