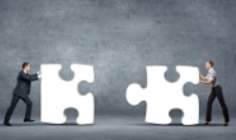 Industrial Alliance Insurance and Financial Services has signed a partnership agreement with Allianz Global Benefits.
The partnership will allow the life and health insurer to bring Allianz Global Benefits' services on stand-alone and captive fronting to its clients.
Multinational pooling and captive fronting are systems under which the benefit plans of local subsidiaries and/or divisions in various countries are brought into a single unit or "pool" in order to reduce risk charges.
Industrial Alliance said the deal means multinational employers can reduce the overall cost of their local benefit plans without reducing benefit levels.
Dirk Hellmuth, CEO of Allianz Global Benefits, said: "Being there where our clients are is of key importance for us and is in alignment with our growth strategy in this important business segment of employee benefits. We are very proud to count Industrial Alliance as our new partner in Canada and welcome them warmly."