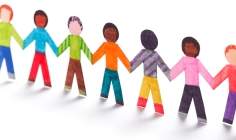 The Finance & Technology Research Centre Protection Forum and the Protection Distributors Group have joined forces to campaign for better communications with existing customers.
The two organisations want all consumers to be regularly updated about their plans, so policyholders are clear what policies they hold, what they can claim on and what ancillary benefits they can make use of such as medical/legal helplines, discounts, Best Doctors and Red Arc.
Both bodies said some consumers are cancelling valuable cover because they've forgotten the purpose of it.
What's being proposed at a basic level, is a simple statement to be issued on the policy anniversary to confirm the cover details, a prompt to review cover as circumstances change and, if bought through an intermediary, the firm's contact details if the policyholder has any queries.
Following a meeting on 30 November attended by the majority of UK protection providers along with major distribution firms it has been agreed that the groups will work together to:
Produce a summary of the key elements advisers wish to see in protection statements
Create a summary of which firms currently provide such services
Invite insurers to confirm before the end of February the extent of the adviser requirements they can support and indicate when such services can go live
The groups will convene again to review insurer progress on 8 March
Whilst asking insurers to commit to at least a basic level of communication as a first step, the real aim for the two organisations is for insurers to go much further than this.
They want insurers to develop interactive systems that enable clients and intermediaries to get real time information on policies, with access to information on claims, premium collections, policy values, ancillary benefits available, guaranteed insurability and other similar options plus consumer-friendly content reminding why protection is valuable cover to have in order to reduce lapses.
Ian McKenna, Director of the Finance & Technology Research Centre (F&TRC) said: "It is really important to keep consumers informed about the level of protection cover they maintain and remind them to review this regularly. If we don't keep customers aware of the benefits they are paying for how can we expect them to value them."
He added: ""With the pensions industry making significant progress towards delivering Pension Dashboards so consumers can see all their pensions in one place the protection industry needs to take similar steps to keep customer informed.
"Ideally this initiative will form the foundation for services that could support the wider delivery of information to consumers once Pension Dashboard evolves to give savers a holistic view of their financial lives."
Emma Thomson, chair of the Protection Distributors Group, said: "For years, many intermediaries and the F&TRC Protection Forum have been asking insurers to improve information on existing clients, but unfortunately not enough has been done hence the need for this renewed campaign.
"Many intermediaries already take care to keep in touch with their existing clients, but better access to policy information would help them to this more effectively. And of course, many consumers are choosing to buy online themselves so have no-one to keep them reminded about the cover they have."