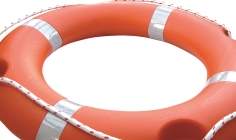 British Friendly has announced its support for the Building Resilient Households report, which was launched by the Chartered Insurance Institute on 31 October 2016.
The report has been authored by SAMI Consulting and the Income Protection Task Force and underlines the financial vulnerability faced by a large proportion of the UK population.
The report explains that 1 million people a year suffer a prolonged absence from work due to sickness, but only one person in ten is covered by income protection insurance, leading to many families experiencing financial hardship.
It says a fortunate minority will continue to be paid by their employer, but most have to rely initially on statutory sick pay of £88 a week, which means a fall of £325 week for the average earner and a loss of £9,000 for someone who is off for six months.
Little savings
While some can rely on savings, many others can't, with almost half (46%) of UK households having savings of less than £1500, according to the report.
It adds that a quarter (25%) of Britons could only afford to pay household bills for a maximum of three months if they or their partner were unable to work due to long-term illness, and just over a quarter (26%) could only make a maximum of three monthly mortgage payments.
Iain Clark, executive director, distribution and marketing at British Friendly, commented: "The launch [of the report] comes just a week before the benefit cap – the total amount of state benefit that most people aged 16 to 64 can get – will be reduced by up to 23% according to geography, relationship and dependent status. The cap includes a multitude of benefits including Incapacity Benefit, Income Support, Employment & Support Allowance and Housing Benefit.
"For a couple living outside London, whether their children live with them or not, the cap will reduce from £500pw to £384.62pw. In contrast, the latest figures show that average household weekly expenditure in the UK stands at £531.30."
Financially vunerable
Clark added that the Building Resilient Households report highlights just how many people are financially vulnerable to long-term ill health.
He said: "We need to explore ways in which our industry can work collaboratively – across providers, advisers, employers, charities and with government – to ensure we're doing our best to help more people gain access to cover that is appropriate for their needs."
Product design and distribution
The Building Resilient Households report raises questions about product design and distribution and how to build public confidence.
For the Government, it asks what can be done to the benefits system to better encourage private insurance-based provision and rehabilitation, bearing in mind that every £1 spent on rehabilitation and support services can bring savings of £17 by reducing length of sickness absence. Many of the people who receive this support are covered by insurance through the terms of their policy.
The report calls for a Government-led task force to be established, bringing together the Money Advice Service, employers, distributors, the FCA, relevant charities, health providers and insurers, ensuring that all opportunities are seized to alert people to the need to plan for contingencies such as sickness absence.
It also makes it very clear that current means-testing rules provide a positive disincentive to taking out private protection cover. One of the aims of the report, therefore, is to create a business case for the DWP to amend the rules, providing more of an incentive to arranging financial protection and to pave the way for a move from welfare to self-care.