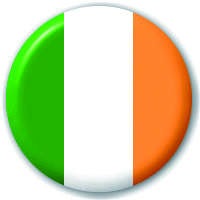 Brexit has led the Central Bank of Ireland to receive five applications for authorisation as an insurance or reinsurance undertaking, according to its director of insurance supervision, Sylvia Cronin.
She said a further five insurance companies have signalled a firm intention to apply for such an authorisation.
Cronin said: "We have been contacted by approximately another 20 insurance entities to discuss authorisation. Unlike other financial sectors, insurance firms are not generally waiting for Article 50 to be triggered before implementing their strategies on location."
She added that the Central Bank is: "Open to discussion and engagement with any applicant. Our website contains extensive information on our approach to authorisations. A firm will not be authorised unless it demonstrates compliance with the requirements specified in law."
Cronin was speaking at a KPMG annual client and training event.
Her comments come after the London Market Group (LMG), which represents the insurance and reinsurance market in London, recently published its recommendations to the UK Government in its Brexit negotiations.
The LMG said a trade deal that provides mutual benefits to both the UK and the EU is within the Government's reach.
The report highlights three key areas:
The need for a guarantee that the London Insurance Market will be considered to have regulatory equivalence with the EU
A new trade deal with the EU, which gives both UK and EU insurers, reinsurers and brokers continued rights to undertake cross border activity.
The early agreement on an implementation period to avoid a cliff edge on the day the UK leaves the EU