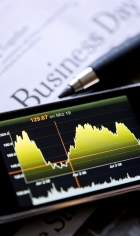 Caixa Economica Federal, a Brazil-based state owned bank, is planning to divest as much as 25% stake of its insurance subsidiary through an initial public offering (IPO).
A source familiar with the development was quoted by the Wall Street Journal (WSJ) as saying that the proposed IPO could fetch approximately BRL11.25bn ($5bn).
The IPO, which is expected to be organized by the end of this year, is part ot the bank's plan to assist the government improve its fiscal situation.
Fully controlled by Brazil's federal government, Caixa formed a holding company known as Caixa Seguridade Participacoes earlier this month. The new company will control certain insurance operations of the bank and be the subject of the IPO.
The bank has reportedly appointed BB Investimentos, Itau BBA, Bradesco BBI, Goldman Sachs, UBS, BTG Pactual, Bank of America Merrill Lynch and Brasil Plural to manage the operation.
Brazil's Finance Minister Joaquim Levy was quoted by the publication as saying that the plan to sell a stake in Caixa Seguridade is in an advanced stage.