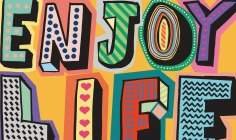 UK online life insurer Beagle Street has commissioned some of the UK's top illustrators to turn its policy documents into works of art.
Beagle Street made the bold stroke after research revealed there are currently unclaimed assets worth £15bn ($23.4bn) in Britain – with a significant proportion lying dormant in lost life insurance accounts.
Beagle Street said the average British adult will misplace over 66,000 items in a lifetime and 27 per cent currently have 'no idea' where their most important paperwork is stored.
In light of this data, Beagle Street commissioned Rose Blake, daughter of legendary pop artist Sir Peter Blake, Supermundane and RUDE to produced a range of prints that include customer policy details.
The art – which can technically be worth up to £750,000 – is intended to be hung on a wall or given to a loved one to hang on theirs so they can easily find the policy if they need to.
The free artwork is being sent to new Beagle Street customers when they take out life insurance through the company.
Matthew Gledhill, managing director of Beagle Street, said: "There are millions of pounds worth of unclaimed payouts in the UK and we want to make sure our customers and their loved ones never miss out on money owed to them.
"By turning our policies into works of art to hang on a wall, we're making it really easy for people to find their life insurance policy if needed."
The research cited by Beagle Street was undertake by independent research company Fly Research which questioned 1,000 adults aged 18 and above in December 2014 from across the UK.